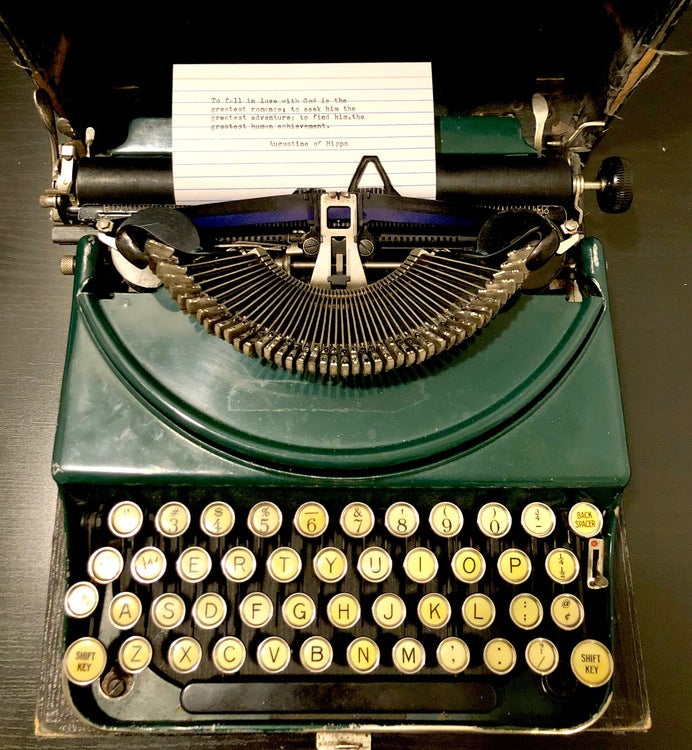 Carpe Librum Design Process
I like old things--not antiques, specifically, just old things. I feel like they carry with them the stories they've seen: the lives, adventures, and loves of the people who have owned them and used them.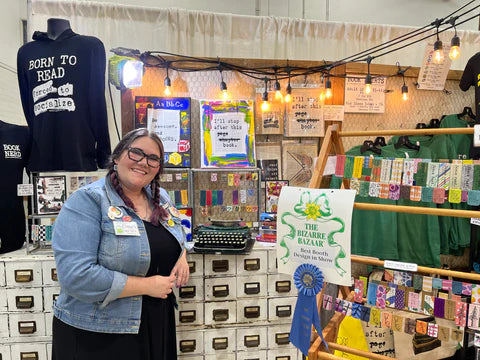 That's why I use real old things in my work for Carpe Librum. The text in my design work comes from a collection of antique Remington typewriters. The primary model used is a 1926 Remington Portable. The typed words from these machines are then carefully lit and photographed. These high-resolution images are then cleaned up by digital pen and often combined with hand lettering (which goes through the same photography process), hand-drawn sketches, and digitally altered objects. This process creates designs with an organic, vintage feel that helps tie the stories we read and tell today with the stories of our past.
Our bookmarks are handcrafted using a 13-step process that I created. Each bookmark is hand cut, stamped, folded, and sealed as part of this process. We're very proud of the craftsmanship and durability of our bookmarks.
Many of the other items in the booth are individual projects upcycled from broken books. If a book is missing pages, has a broken spine, or includes information so outdated that it has lost its usefulness, we do our best to turn it into something new that reminds people how beautiful reading is.  These books are used to decorate gift boxes, stationery supplies, and home décor, among other things.
Our tagline is "Be awesome. Read books." I truly believe that the stories we read help us tell the stories we live; that reading helps us become more awesome versions of ourselves. Each design I create and each object we make is an intentional act to encourage reading in the world around us.